Expression of Interest for EuroPride 2023 – Food Stalls Set Up, Operation and Dismantling – Pjazza Tritoni in Floriana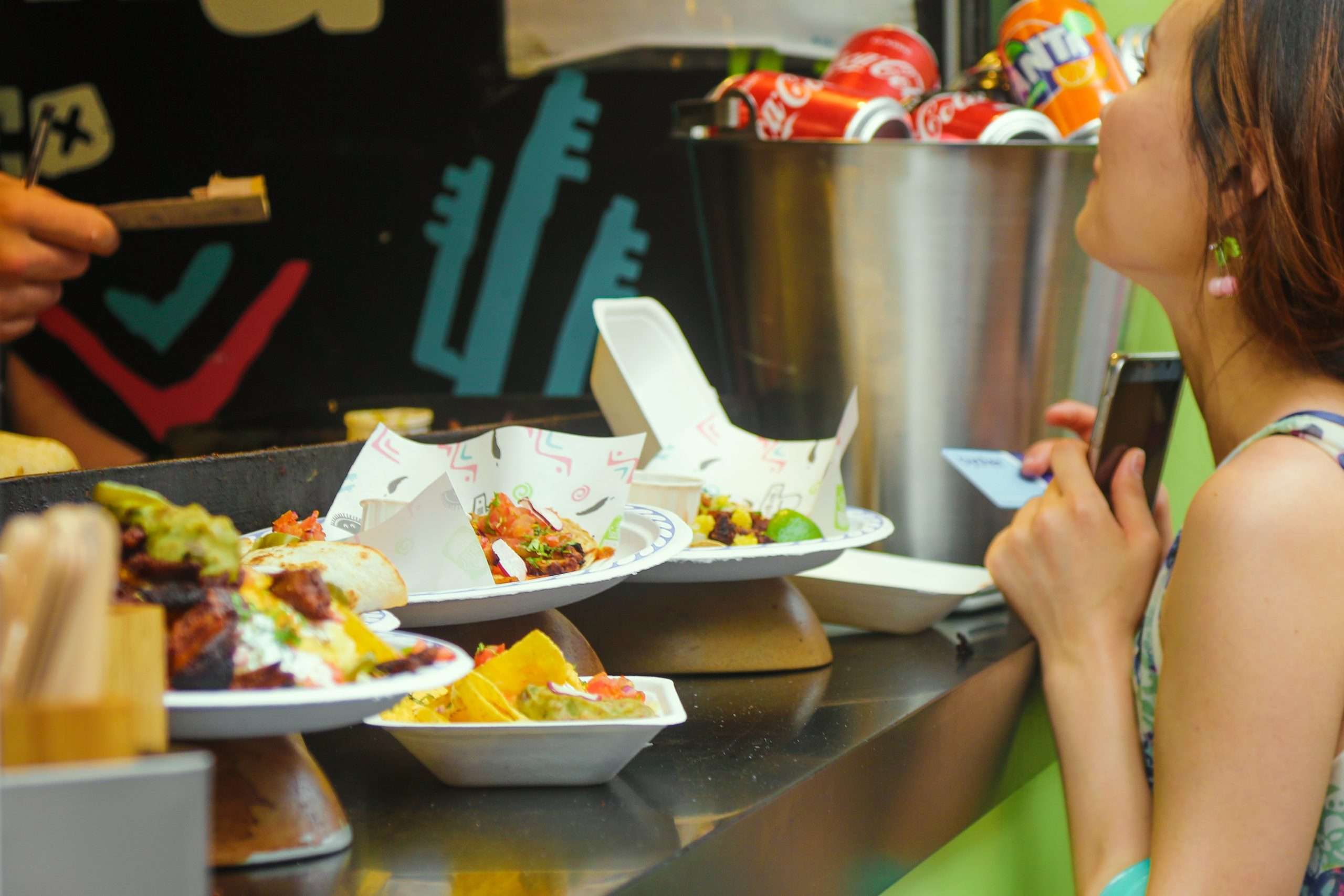 Open call for the running of food stalls at EuroPride Valletta 2023 from Thursday 7th September 2023 to Sunday 17th September 2023 at Pride Village in Pjazza Tritoni, Floriana.
EuroPride is one of the most anticipated events in Europe, celebrating diversity, equality, and inclusion within the LGBTQ+ community. This grand celebration unites people from all walks of life, spreading messages of love, acceptance, and empowerment.
We understand the significance of EuroPride Valletta 2023 and are enthusiastic about contributing to its success, by providing top-notch food stalls at the designated location.
Schedule as follow:
Thursday 7th September 2023 – Official opening of EuroPride with celebrations starting off at Pjazza Tritoni (19.30 hrs) and eventually spreading out towards the streets of Valletta. A total audience of 10,000 people is expected.
From Friday 8th September to Friday 15th September 2023 – Daily events (public debates and open-air concerts) at Pjazza Tritoni from 18.00 hrs to 23.00 hrs. Audiences will vary from one event to another, but an average of 1,000 people per evening is expected.
Saturday 16th September 2023 – Pride March starting at St. Anne Street in Floriana (15.30 hrs), proceeding to Valletta, and ending at Pjazza Tritoni (18.00 hrs), prior to the Christina Aguilera concert at Fosos in Floriana. A total audience of 15,000 people is expected.
Sunday 17th September 2023 – Closing of EuroPride through a minor event which is being planned.
This call is open exclusively for establisments currently operating in the localities of Floriana and Valletta.
The issuer is requesting teams of skilled professionals who specialize in event logistics, ensuring a seamless and efficient execution of the requested services.
The adjucating board will select four (4) different suppliers for one (1) food stall each.
While EuroPride organisers will provide the basic stalls structure (6m x 3m each), the winning bidders are expected to:
Use their own equipment including set-up, lighting and electricity supply, at their expense;
Finance the branding of the stall, following eventual consultations with the logistics team of EuroPride;
Ensure smooth manning of the food stall during the indicated hours of activity, with sufficient, skilled and LGBTIQ-friendly service staff;
Publicise participation on their official social media channels, following eventual consultations with the marketing team of EuroPride.
To swiftly and efficiently dismantle the food stall set-up, once the event concludes, adhering to all safety protocols and leaving the location in pristine condition.
Food stalls are prohibited from selling or supplying any type of drinks.
With their application, bidders must submit a detailed list of food products that will be sold, along with the price list (stated in Euros, including VAT) in line with current market pricing. Applications without any indication of product prices will be eliminated. On days of operation, the price list itemised for each item on sale must be displayed in a prominent area where the public can easily view it. 3
It is not permissible to leave any parked commercial vehicles and machinery outside the allocated spaces.
The operator must remove and clean any type of waste. It is the responsibility of the applicant to ensure proper clean-up procedures are implemented. No solid or liquid wastes are to be left, or disposed of, on site.
The applicant must provide his/her own bins to use for the waste generated during service. This waste is within the responsibility of the applicant and must be taken care of as stipulated by law.
The applicant must provide recycling bins as well as bins for general waste. The containers used to sell products must be made of recyclable material.
All applicants must:
adhere to the Health and Safety regulations, the regulations and legislation of the Maltese catering industry and the VAT department. All necessary legal requirements are in the responsibility of the applicant. The organizers will not take any responsibility in case of any fines issued by authorities;
have all the necessary insurance policies which cover any form of risks, including that of third parties;
have the necessary licenses and permits from the relevant authorities to be eligible to sell food items;
present documentation to prove the above (such as, VAT Certificate).
Furthermore, applicants are obliged to:
only sell items as listed below;
ensure that items not listed in the application will not be sold at any time. If caught breaking this condition, the applicant shall lose his guarantee and may also be asked to close and leave;
pay a deposit in the amount of €5,000 which will be returned if all regulations are adhered to;
abide to the instructions that may be given by the organizer, both before and after the activity.
All Maltese Laws relevant to the activity must be observed. The organizers are not responsible, at any moment, for any damages, theft, or fines issued by the relevant authorities.
Award of the expression of interest:
This expression of interest is exclusively open for restaurants, cafés, and other catering outlets currently operating in the localities of Floriana and Valletta where the Pride Village will be set up.
The award criteria shall be the amount paid by the bidder. It shall not be less than €5,000.
Due consideration will also be given to:
The variety of different cuisines. That is, in its selection process, the adjuticating board will seek as far as possible to provide the audience with four (4) different cuisines at the four (4) different stalls;
Experience in event management and food stall services. That is, having successfully executed similar projects in the past, demonstrating proficiency in handling high-profile events;
Reliability of the supplier. That is, understanding the importance of timelines, and reliability to deliver services promptly, without compromising on quality;
Customer-oriented approach. That is, client satisfaction will be of utmost priority, and respect to the LGBTIQ+ community is crucial to meet the specific needs and preferences of the event.
Each application will be treated confidentially by the adjudicating board. The board reserves the right to refuse part of, or all of, each application, as well as the right to assign stalls to appropriate operators if the received applications are not satisfactory.
Application Procedure
The application needs to be sent by Monday 21st August at noon (12.00pm) to: 'Allied Rainbow Communities, 19, Triq San Mark, Valletta – VLT1362'.
Each application must be also submitted via email to [email protected] by Monday 21st August at noon (12.00pm). The email subject should be: 'Offer for Food Stalls at Pride Village'.
Clarifications
14 August 2023 – Date Deadline for the request of any additional information from the issuer. Such requests need to be sent on [email protected].
15 August 2023 – Last date on which additional information can be published by the issuer on its website.
21 August 2023 – Deadline for the submission of the Expression of Interest.
Resources
By submitting such an application, bidders are responsible for procuring all the technical and human resources necessary for the smooth running of the daily event operations in Pjazza Tritoni.
In this sense, Allied Rainbow Communities asks for the following key factors and a list of documents to be attached to the proposal.
Key Experts
The bidders must present a list and description of key experts. Such a list revolves around:
a. Experienced Leader
b. Experienced Supervisor
c. Experienced Staff
d. Experienced back-end handler
e. Experienced Manager
All the experts need to have a vast experience in the production of large-scale events.
Conclusion
We are thrilled at the prospect of being a part of EuroPride 2023 and are confident that our food stalls set-up will contribute significantly to the overall success of the event. Our team is committed to excellence, and we are eager to bring our expertise and enthusiasm to EuroPride 2023. We kindly request an opportunity to discuss the project further and address any specific requirements or questions you may have.
Thank you for considering our expression of interest.